Page - Ames Private Investigator
Your Ames Private Investigator
Third Coast Investigations offers our services in case you are looking for Iowa private investigators to deal with your sensitive situation. You can contact us either through email michelle@thirdcoastpi.com or call us at (319) 348-0141. We are your Ames private investigator!
Below is the list of the services offered by your Ames Private Investigator:
Child custody investigations allow you to decide if a child's current or future home is a place where they can blossom. Evaluating the environment's effect on the child's mental, emotional, and physical wellbeing, we can investigate concerns or help with child placement in Ames.
Don't jump to conclusions and act rashly. If you have doubts about your partner's faithfulness, ask for an infidelity investigation. We'll secretly follow your partner throughout Ames and the surrounding area to record their behaviors and associations. Let our report soothe your fears or give you evidence for court, depending on our findings.
Background checks are a standard security feature, a useful tool in determining if someone is honest and trustworthy. From new babysitters to new hires at your store, Third Coast Investigations delivers fast, accurate background checks.
If you think a person or place is suspicious or dangerous, call for a surveillance investigation. Our team of professionals stays out of sight even as they learn and study a person's actions, behaviors, travel patterns, who they meet with, and what is happening at a specific location. We'll safely gather the information you need.
An independent asset search provides a thorough, objective view of an individual's or business's holdings. This includes the worth of held businesses and properties and markers of how they've been managed. Such knowledge is important to know before finalizing new business deals or designing a prenuptial agreement.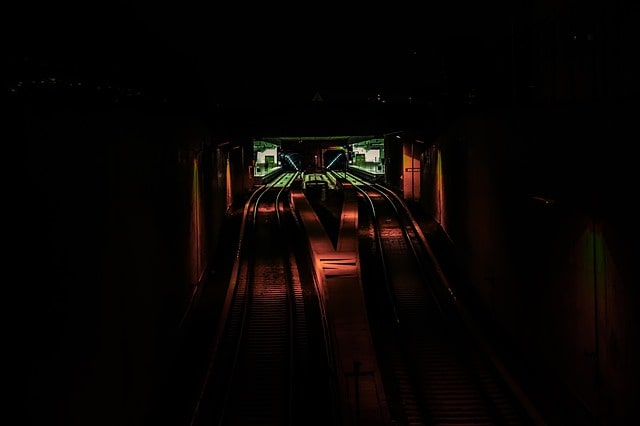 Ames Private Investigator
Other services provided by Ames private investigators
Insurance investigations protect your business by following up on suspicious claims and giving you the power to stop them. Insurance fraud can result in a loss of thousands of dollars, but it's often hard to determine if fraud is occurring. Third Coast Investigations can evaluate any claim you wish to discover is valid or not.
Understanding and seeking knowledge within technology systems is the next frontier. Our digital forensics team can recover any lost file, whether it lives on your phone, tablet, laptop, or desktop. They are also able to detect any tampering of your files or the installation of spyware. Third Coast Investigations can keep your files safe and yours.
Bug sweeps remove surveillance devices placed in your home, office, or car to spy on you. Capable of recording audio and video, these bugs are a threat to your security and privacy. If you believe you're being spied on, Third Coast Investigations can check for bugs and collect them for evidence.
Third Coast Investigations is a collection of highly trained, remarkably skilled investigators. If you're uncertain about the type of investigation you need or know it's not one of our listed services, call us. Our skills are numerous. We can put together a bespoke investigative team to handle your case.
Why Third Coast Investigations?
Third Coast Investigations
is the number one choice in Ames for investigative services. Our staff has used their local knowledge, connections, and years of experience to cultivate an extraordinary track record in providing clients with the data they seek.
EXPERTS SUPPORT
Offering private investigation services in the following cities Ames, Ankeny, Cedar Rapids, Council Bluffs, Davenport, Des Moines, Iowa City, Iowa, Sioux City, Waterloo, West Des Moines!
Low cost and effective


Only the best equipment is used with our services


Extensive resources


At your service
Rates of Iowa
Iowa State University (ISU)
The Octagon Center for the Arts
AUTHENTIC, HANDCRAFTED SERVICES ONLY PROVIDED IN AMES, IOWA BY THIRD COAST INVESTIGATIONS
Third Coast Investigations designs each case differently, we gear each case towards what our clients need. No case is settled until our clients our satisfied. We offer surveillance and a variety of other services within Ames and throughout all of Iowa.
Iowa Private Detective Agency License #1748
FAQs
How to become an investigator in Ames, Iowa
A Ames private investigator must first obtain their Iowa private investigator license through the Department of Public Safety
You must submit multiple forms (including completing and passing a background check)
Get your fingerprint card inked and send in current colored photos
Pay Fee's
Show Proof of Financial Responsibility (Liability insurance)
Be employed by a private investigation agency
Being an investigator in Ames, Iowa can be fulfilling as you are able to conduct surveillance in a city known for Iowa State University (ISU). 
What kind of cases do private investigators handle?
An Ames, Iowa Private Investigator handles multiple cases, including an array of services. Some private investigators in Ames specialize in certain services like surveillance, bug sweeps, digital forensics, network security, etc. Third Coast Investigations has multiple investigators who are experts in certain fields. Contact us at (319) 348-0141 or michelle@thirdcoastpi.com for more information!
How much does a private investigator in Ames, Iowa cost?
An Ames, Iowa private investigator should cost you around $100 per hour. Depending on the service it could cost more or less. For example, if the investigator's office is located in Ames, but the case is in Iowa City, you may have to front a hefty bill for gas and mileage charges.