Page - Ankeny Private Investigator
Your Ankeny Private Investigator
Third Coast Investigations offers our services in case you are looking for Iowa private investigators to deal with your sensitive situation. You can contact us either through email michelle@thirdcoastpi.com or call us at (319) 348-0141 . We are your Ankeny private investigator!
Below is the list of the services offered in Ankeny by Third Coast Investigations:
Get the information you need to protect yourself against the people you'll be doing business with via our background checks. We can verify the status of any Ankeny business or person, confirming their documents and history, to ensure your future coworker or partner is legitimate.
We live amid an ever-changing digital world, but that doesn't mean you should let technology get the better of you. Our team can detect spyware someone may have installed on your phone or computer, or recover files such as presentations and photos you have lost. Third Coast Investigations can keep your information safe and accessible.
Never pay for counterfeit claims. Instead, document your suspicions immediately and have Third Coast Investigations launch an insurance investigation. Proving and stopping insurance fraud can be an arduous task as criminals get smarter, but it is worthwhile. Make sure your business isn't being scammed out of money.
Custody is extremely important when it comes to children and ensuring their safety. A child needs the right environment to thrive. If you're concerned about a child's home life, we can provide a comprehensive summary to inform everyone of the child's living situation.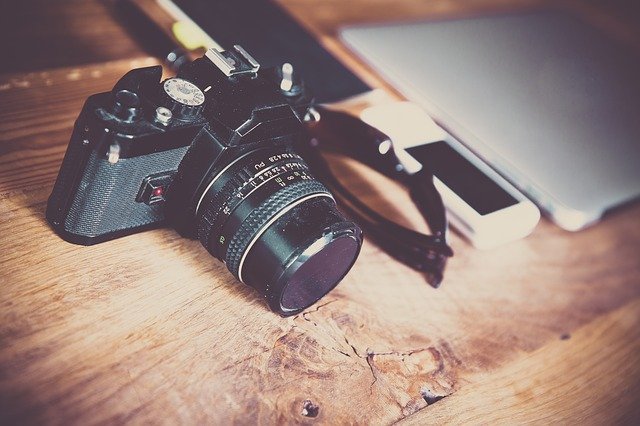 Ankeny Private Investigator
Services continued...
Third Coast Investigations can ensure a loved one's status via a missing person investigation. Throughout Ankeny, we have developed a broad network we use to gather the information needed to reconnect you with your lost friend or family.  No matter how long you've been apart, we can reunite you.
If you are concerned about any suspicious activity in Ankeny, we can perform an investigation. We commit 100% to your safety by both secretly gathering intelligence and providing you with a complete overview of the situation in how it may affect you and your community. Third Coast Investigations gives you everything you need to make an informed decision.
Part of evaluating a business partner, or creating a prenuptial agreement, should be an independent asset search. The resulting information is paramount in making sure you understand the whole picture. Know the truth, by which we mean all the benefits and the risks, before signing legal contracts that can bind you to someone else.
Everyone should have the comfort of knowing their partner is trustworthy, but sadly that isn't the case. If you witness behavior that could be a red flag, Third Coast Investigations can unnoticeably investigate the other party before disclosing all the information you need to make a decision about your relationship.
There are many situations that can arise and if none of those previously presented fulfill your needs, still please call us. We are dedicated to investigating any plight that concerns you, putting our experience and extensive network to work on your behalf.
Why Third Coast Investigations?
Third Coast Investigations has one mission and that is to assist any Ankeny citizen in making an educated decision by providing the necessary information. We are committed to answering any and all questions, building intelligence reports that are court admissible.
EXPERTS SUPPORT
Offering private investigation services in the following cities: Ames, Ankeny, Cedar Rapids, Council Bluffs, Davenport, Des Moines, Iowa City, Iowa, Sioux City, Waterloo, West Des Moines.
Low cost and effective


Only the best equipment is used with our services


Extensive resources


At your service
Rates of Ankeny
"Brining it all together"
AUTHENTIC, HANDCRAFTED SERVICES IN ANKENY ONLY PROVIDED BY THIRD COAST INVESTIGATIONS
Third Coast Investigations designs each case differently, we gear each case towards what our clients need. No case is settled until our clients our satisfied. We offer surveillance services within the Ankeny area and throughout all of Iowa.
Iowa Agency License #1748
FAQs
How to become an investigator in Ankeny, Iowa
A Ankeny private investigator must first obtain their Iowa private investigator license through the Department of Public Safety
You must submit multiple forms (including completing and passing a background check)
Get your fingerprint card inked and send in current colored photos
Pay Fee's
Show Proof of Financial Responsibility (Liability insurance)
Be employed by a private investigation agency
Being an investigator in Ankeny, Iowa can be fulfilling as you are able to conduct surveillance in a city known for the coal mining. 
How do you investigate a cheating spouse?
The best way to discover if your spouse is cheating on you in Ankeny, Iowa is to hire a private investigator. Hire a professional to give you the advice, knowledge, and experience to help you discover the truth in your relationship. There is no better evidence than video evidence.
How much does a bug sweep cost in Ankeny, Iowa?
A bug sweep should cost around $1 per square footage in Ankeny, Iowa. There may be additional fees if you want the investigator to take a look at the network or vehicles. Be sure to ask the agency you are hiring what experience they have as conducting sweeps is a specialty.