Page - Council Bluffs Private Investigator
Your Council Bluffs Private Investigator
Third Coast Investigations offers our services in case you are looking for Iowa private investigators to deal with your sensitive situation. You can contact us either through email michelle@thirdcoastpi.com or call us at 1(319) 348-0141 . We are your Council Bluffs private investigator!
Below is the list of the services offered in Council Bluffs by Third Coast Investigations:
Protect your home, office, and devices with bug sweeps. Technology's growth often means invading others' privacy is easier to set up and harder to hide. If you suspect someone is listening and watching you, for personal or professional reasons, we can eliminate their ability to do so.
Our digital forensics service is great for recovering lost files or photos on computers, tablets, and phones. Your private information is important, so in addition to finding your documents we can also protect them with a spyware sweep. Let us give you back both the data on your devices and control over your files.
Never pay for false claims with our insurance investigations. Simply let us know who in Council Bluffs you believe is taking advantage of your company, and we'll launch a full inquiry. Let us take the responsibility in providing with the evidence you need to prove insurance fraud and stop it.
Background checks are important in verifying an individual or a Council Bluffs business you are about to put your trust in. Invest in safety with our background checks, guaranteed to be carried out discreetly and thoroughly. Third Coast Investigations makes it easy to reassure yourself that who you are considering as a partner or teammate is the correct choice.
It's sad that in today's world we worry about a child's treatment, but it's a reality deserving of special attention. If you deem a situation warrants a deeper look, Third Coast Investigations can provide you with the facts you need about a child's living situation.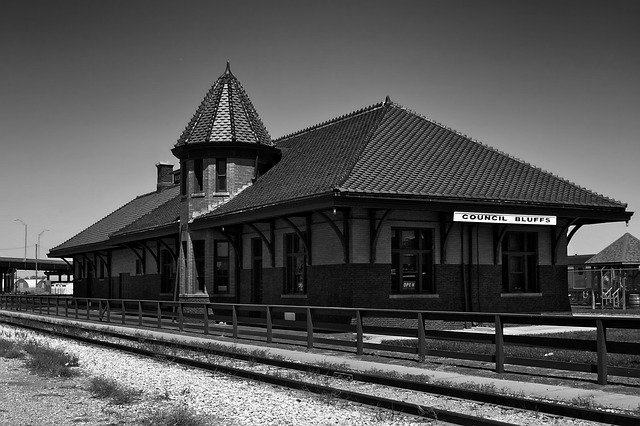 Council Bluffs Private Investigator
Services continued...
If you have any concerns about the safety of your surroundings or members of your community, Third Coast Investigations surveillance investigations can evaluate them. We conduct this service inconspicuously, completely assessing the behaviors of all involved and their potential threat.
It's crucial to understand the risks of legally binding yourself to someone. We provide a full evaluation of a person's or organization's assets, so you know how they've been managed, what that might mean for your assets, and if any assets have been purposefully hidden.
Honesty is essential for a strong relationship, which is why suspecting it's not there can be devastating. We will carefully and diligently build a complete overview of your partner's actions, without risking the current status of your relationship.
We offer many services, not all of which are listed here. Please feel free to contact us with any situation you believe needs to be evaluated, be it personal or professional. Whether you're seeking knowledge or protecting it, Third Coast Investigations is here to help.
Why Third Coast Investigations?
Third Coast Investigations goal is to make sure we can serve every citizen in Council Bluffs. We are 100% committed to providing all of the information you need to make the best decision possible, and our roots and experience with the city have given us unparalleled access to its people and organizations that we promise to use for your benefit.
EXPERTS SUPPORT
Offering private investigation services in the following cities Ames, Ankeny, Cedar Rapids, Council Bluffs, Davenport, Des Moines, Iowa City, Iowa, Sioux City, Waterloo, West Des Moines
Low cost and effective


Only the best equipment is used with our services


Extensive resources


At your service
Rates of Council Bluffs
Most popular in Southwest
Used to be known as Kanesville
AUTHENTIC, HANDCRAFTED SERVICES COUNCIL BLUFFS, IOWA PROVIDED BY THIRD COAST INVESTIGATIONS
Third Coast Investigations designs each case differently, we gear each case towards what our clients need. No case is settled until our clients our satisfied. We offer multiple services in Council Bluffs area and throughout all of Iowa.
Iowa Agency License #1748
FAQs
How to become an investigator in Council Bluffs, Iowa?
A Council Bluffs, Iowa private investigator must first obtain their Iowa private investigator license through the Department of Public Safety.
You must submit multiple forms (including completing and passing a background check)
Get your fingerprint card inked and send in current colored photos
Pay Fee's
Show Proof of Financial Responsibility (Liability insurance)
Be employed by a private investigation agency
Being an investigator in Council Bluffs, Iowa can be fulfilling as you are able to conduct surveillance in Iowa's Leading Edge city. 
How much does a private investigator charge for surveillance in Council Bluffs, Iowa?
A Council Bluffs, Iowa Private Investigator charges on average between $100-$150 per hour. These prices may not include gas/mileage charges the agency may add on to the quote. In general cases are 15-20 hours, your case may cost in total $1750 to $3500, dependent on hours and agency cost.
Is it worth to hire a private investigator in Council Bluffs, Iowa?
Private investigators in Council Bluffs, Iowa help provide insight on what is really going on. Private Investigators are experienced professionals licensed in the state to conduct surveillance, bug sweeps, digital forensics, network security and more!