Page - Minneapolis Private Investigator
Your Minneapolis Private Investigator
Third Coast Investigations offers our services in case you are looking for Minneapolis private investigators to deal with your sensitive situation. You can contact us either through email michelle@thirdcoastpi.com or call us at (612) 225-4748. We are your Minneapolis private investigator!
Below is the list of the services offered by your Minneapolis Private Investigator:
Asset Search
The decision of who to choose as a business partner is an important one with lots of potential consequences. An asset search can let you know how they've managed their money in the past as a guide for how they'll manage it in the future.
Background Check
Background checks are one of the most fundamental functions of a private investigator, and one that Third Coast Investigations does very well. We can adapt our approach to the kind of information important to you: whether it's the financial history of a potential business partner or personal information about a new relationship in your life. We can find the type and level of information you need to make informed decisions.
Child Custody
In child custody cases, Third Coast Investigations can investigate the care that a child is receiving to provide peace of mind for family members or evidence in a contested custody decision. These matters are highly sensitive, so special care is taken while gathering evidence about children and their caregivers. When there is concern about the risk of child abuse, documentation by a private investigator can make a difference in the ensuing court case.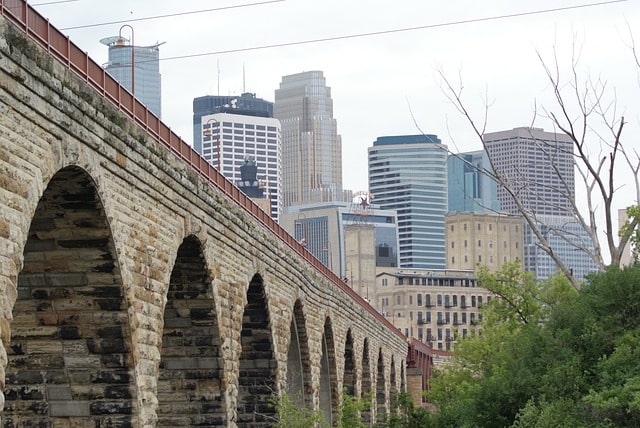 Minneapolis Private Investigator
Minneapolis Private Investigator, Minnesota
Your Minneapolis Private Investigator offers the following services:
Elder Abuse Investigations
Elder abuse is a subtle but widespread issue today. Financial abuse can take place when caregivers use their client's money for their own purposes and can be hard to spot from the outside. Physical and sexual abuse occur in some situations and often go unreported. When a family member is being mistreated, Third Coast Investigations can gather actionable evidence, and if nothing is wrong your mind can be put at ease
Infidelity Investigations
The loyalty of a partner is a terrible thing to question. With the help of Third Coast Investigations, you don't need to wonder anymore. Our investigation can provide peace of mind or evidence for divorce proceedings.
Insurance Investigations
As scams grow more advanced, insurance fraud is becoming increasingly complex and hard to spot. Third Coast Investigations has the experience and capabilities to follow up on suspicious claims and identify fraud.
Missing Person Investigations
Third Coast Investigations specializes in missing person investigations. When looking for someone who has recently disappeared or trying to reconnect with a long-lost loved one, our private investigators have the skills to find who you're looking for.
Surveillance Investigations
Surveillance is a difficult thing to pull off well, but that's where Third Coast Investigation's long years of experience come in. Surveillance can provide a level of detail that no other method of investigation can and gather important information for personal or business decisions.
Other Services
Every situation is unique, and we may not have covered yours here. If you need a private investigator for any reason, please contact us and we can discuss how we can best meet your needs.
Why Third Coast Investigations?
With a reputation for trustworthiness and a strong local presence in Minneapolis, Third Coast Investigations can reliably and discreetly find out what you need to know. Call us at (262)510-5193 for more information and a free consultation!
EXPERTS SUPPORT
Offering private investigation services in the following cities: Bloomington, Brooklyn Park, Duluth, Maple Grove,  Minneapolis, Plymouth, Rochester, St Paul, Woodbury, St. Cloud, and other cities throughout Minnesota.
Quality Service for a Quality City


Always in Communication with clients


Premium equipment


Available 24/7
Rates of Minneapolis
The larger city within the Twin Cities
Largest City in Minnesota
AUTHENTIC, HANDCRAFTED SERVICES IN MINNEAPOLIS ONLY PROVIDED BY THIRD COAST INVESTIGATIONS
Third Coast Investigations designs each case differently, we gear each case towards what our clients need. No case is settled until our clients our satisfied. We offer asset searches within the Minneapolis area and all throughout Minnesota.
Minneapolis Private Investigator