Page - Appleton Private Investigator
Your Appleton Private Investigator - (262)510-5193
Third Coast Investigations offers our services in case you are looking for Appleton private investigator to deal with your sensitive situation. You can contact us either through email [email protected] or call us at (262)510-5193. We are your Appleton private investigator!
Services offered by Third Coast Investigations your Appleton Private Investigator:
Asset Search
Are you about to conduct an important financial transaction? Or are you simply insecure about a potential business connection? We can conduct a simple asset search for you and find out whether or not your potential partner is reliable depending on the state of his assets.
Background Check
We run background checks for both employers and individuals. As background checks can offer much-needed information when you are introducing a relevant individual into any aspect of your life, we consider this to be one of the basics services of our profession. If you're looking for a private investigator in Appleton for a similar task, feel free to contact us.
Child Custody
Child custody battles are a very sensitive topic to either talk about or work on. However, if you assume that your child or a child close to you is not being treated in a way every child deserves, we can conduct an investigation and collect relevant evidence that can prove whether or not your assumption was right.
In child custody cases, a word of a PI holds a considerable importance in court, which can be very beneficial for the future of the child.
Digital Forensics 
Worried about the security on your devices? Our digital forensics team can scan your electronics to make sure it's safe from keystroke trackers, trojan horses, or other malware that can steal your data. With how much of our lives are connected to our laptops, phones, or tablets, protecting your devices protects you.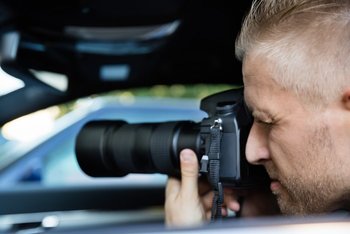 Appleton Private Investigator
What Appleton Private Investigator Services do we offer
Elder Abuse Investigations
Taking advantage of any individual should not be acceptable. However, in today's day and age, elder abuse instances are more common than you may imagine. If you're having concerns that a certain elderly person might not be treated in a way that he or she deserved, we can assist you by conducting an investigation.
It's important to notice that elderly people can be subject to emotional, physical, but also financial abuse.
Infidelity Investigations
Relationship related issues are not something people feel comfortable talking about. However, in the case of infidelity, you have to also think about your family. In order to confirm your suspicions, in cases like this, we will mostly turn to surveillance and follow the individual.
Insurance Investigations
Third Coast Investigations are one of the Appleton private investigators that specialize in insurance investigations. We have years of experience successfully conducting similar investigations and now have important resources that help us do even more.
Missing Person Investigations
A missing person investigation can be conducted in case you are looking for a long lost relative or a friend. But it can also help finding someone trying to avoid financial obligations.
Network Security
Appleton citizens often take steps to protect the data on their devices, but it's important to also protect what and how those devices talk to each other. Third Coast Investigations offers network security solutions, from a simple evaluation of your setup to configuring everything you need to protect your data streams.
Surveillance Investigations
This type of investigations is another we can call our specialty. In the years we've worked, we have conducted a considerable number of surveillance investigations and proved that we are reliable and driven to delivering results.
Other Services
Is there something else you wish our help with? Contact us we'll gladly hear you out.
Why Third Coast Investigations?
Our Appleton private investigators are well familiar with the area they are covering. Over the years, they have shown that they are capable of delivering results well-supported by the evidence that can help you out. Today, they have more resources than ever and are striving to provide our clients with even better service.
EXPERTS SUPPORT PRIVATE INVESTIGATORS IN APPLETON
Low cost and effective


Only the best equipment is used with our services


Extensive resources


At your service
Rates of Appleton
City of the first telephone in Wisconsin
AUTHENTIC, HANDCRAFTED SERVICES ONLY PROVIDED BY THIRD COAST INVESTIGATIONS
Third Coast Investigations designs each case differently, we gear each case towards what our clients need. No case is settled until our clients our satisfied. We offer asset searches within the Appleton area and all throughout Wisconsin.
FAQ
How much does a private investigator cost in Appleton, Wisconsin?
An Appleton private investigator can range from $75-$150 per hour. A Appleton Investigation agency considers drive times, and mileage in cost prices as well. Some agencies also charge for report writings and uploading of video/photos. Here at Third Coast Investigations we do not charge clients until we arrive on scene of surveillance and end once we leave.
How much does a private investigator in Appleton, Wisconsin charge for surveillance?
Surveillance in Appleton, Wisconsin usually costs $75 to $150 per hour. Depending on where the agency is located, there can be an additional fee for mileage and gas coverage.
How to become an investigator in Appleton, Wisconsin
A Appleton private investigator must first obtain their Wisconsin private investigator license through the Department of Safety and Professional Services.
You must submit multiple forms (including completing and passing a background check)
Get your fingerprints scanned
Pay a fee (If you are a veteran you can be excluded)
Be employed by a private investigation agency
Being an investigator in Appleton, Wisconsin can be fulfilling as you are able to conduct surveillance in a city known for the mile of music festival.