Page - Green Bay Private Investigator
Private Investigators Green Bay
Third Coast Investigations are glad to be one of the Green Bay investigators that have proven to be dependable and able to provide results in a variety of cases. Even though one of our high points are insurance investigations, here is the list of other services we offer. We are your Green Bay private investigator!
Services offered by Third Coast Investigations your Green Bay Private Investigator
The services we provide include:
Asset Search
When it comes to important business transactions, having a reliable client or a contractor is of crucial importance. In cases when you need some sort of confirmation that your professional actions will be protected, you can hire Third Coast Investigations to conduct an asset search and look for the evidence of financial stability on your behalf.
Background Checks
We consider that background checks are one of the basics of our profession. Conducting either a simple or a more in-depth background check is a straightforward process if you are looking for private investigators in Green Bay. A simple background check can serve as a quick solution on the way to finding a reliable employee or a person of trust handle errands on your behalf.
Child Custody
Child abuse is one of the cruel realities of this world. And still, it's a fight worth fighting. If you are unsure about the way a parent is conducting their relationship towards a child, be it your child, neighbor, or a nephew, we will do everything in our power to either confirm or reject your suspicions. We are aware of the importance an investigator's word can have in court. That's why, in cases like this, we always thoroughly collect the evidence before taking further steps.
Digital Forensics: 
Our Green Bay digital forensics team works hard to ensure you can access to the files you need and that those files are safe. In addition to recovering lost documents, we can sweep your phone, tablet, and computer for spyware designed to give thieves your documents and passwords. We can make sure your devices are electronic vaults only you are accessing.
Elder Abuse Investigations
Unfortunately, child abuse is not the only form of abuse that is common today. While some of the elderly people are mostly victims of the financial or emotional abuse, there are still regulations that can help them protect themselves from the abusers. In case you know an elderly person you suspect is a victim of elder abuse, we will gladly offer our assistance.
Infidelity Investigations
Growing suspicion of infidelity isn't something you should necessarily keep to yourself. If you want to protect your family or resolve this problem in your relationship, we can conduct an infidelity investigation to help you decide on your further steps.
Why your Green Bay Private Investigator services are unmatched
Insurance Investigations
If you are looking for Green Bay private investigators that are specialized in insurance investigations, you have found the place. You can contact us either through (262)510-5193 or you can email us at
[email protected]
.
Missing Person Investigations
When it comes to missing person investigations, our experience ranges from finding a high-school friend to finding someone fleeing from an important financial contract.
Network Security 
From Ring to Alexa to the third laptop in your house, the devices connecting to your home network are growing in number, complexity, and security risk. You can't install antivirus software on your home assistant, but you can secure the network it connects to. We're Green Bay's trusted network security provider and are standing by to protect your data.
Surveillance Investigations
Surveillance Investigations require a private investigator in Green Bay to be proficient and particularly familiar with the area. Still, we at Third Coast Investigations offer it as our specialty, as we have proven over the years to be able to meet all the needed requirements.
Other Services
Do you have a concern that isn't listed above? Get in touch with us and we will look into it.
Choosing Third Coast Investigations
Over the years we have proven to a significant number of our clients that we are proficient and thorough in what we do. Thanks to our experience, today we are able to deliver even better results thanks to our resources and expertise.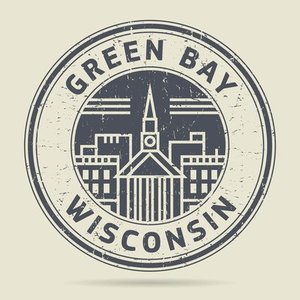 Green Bay Private Investigator
EXPERTS SUPPORT FROM GREEN BAY PRIVATE INVESTIGATOR
Experience and knowledge


Highly rated investigators


Communication oriented


Here to solve your case
AUTHENTIC, HANDCRAFTED SERVICES ONLY PROVIDED BY THIRD COAST INVESTIGATIONS
Third Coast Investigations designs each case differently, we gear each case towards what our clients need. No case is settled until our clients our satisfied. We offer investigative services within the Green Bay area and all throughout Wisconsin.
Check us out on MyLocalPI!
FAQ
How to become an investigator in Green Bay, Wisconsin
A Green Bay private investigator must first obtain their Wisconsin private investigator license through the Department of Safety and Professional Services.
You must submit multiple forms (including completing and passing a background check)
Get your fingerprints scanned
Pay a fee (If you are a veteran you can be excluded)
Be employed by a private investigation agency
Being an investigator in Green Bay, Wisconsin can be fulfilling as you are able to conduct surveillance in the city of the Green Bay Packers !
How much does a private investigator in Green Bay, Wisconsin cost?
A Green Bay private investigator should cost you around $75-$150 per hour. Depending on the service it could cost more or less. For example surveillance usually runs in between $75 to $100 per hour when digital forensic services can cost as much as $250 per hour. In general we estimate the average hourly costs listed above. If you are looking to hire a Green Bay Private Investigator, contact Third Coast Investigations at (262)510-5193.
What services do Green Bay Private Investigators provide?
The services a Green Bay private investigation agency may provide ranges from what experience their investigators have. Most specialize in surveillance and criminal defense work. Some agencies solely specialize in digital forensics.