Page - Milwaukee Private Investigator
Private Investigators Milwaukee
Milwaukee is one of the primary areas of service. If you are looking for a private investigator in Milwaukee, you can call us at (262)510-5193 or email at michel[email protected]. We are your Milwaukee Private Investigator!
Why conduct an investigation?
Sometimes the question arises, what is the need for an investigation? Or why hire a private investigator? Let's look at an example that I love to share. Meet Glen, a small business owner in downtown Milwaukee, after about a year in business Glen realized that he needed to hire a manager to overlook his operations so Glen could focus upon expansion. He found a perfect candidate that suited the needs for the position he was looking for. Glen was about to hire the new manager when he thought to conduct a background check to "just be safe." Little did Glen know, the soon to be manager of his business has had theft charges and has had some time in jail. Would you hire this individual? A manager needs to be trusted as they handle money, operations, and are the face of your business when customers have questions/complaints/need information. Glen could have very well just have saved his business by simply being safe and conducting a background check on his possible hires. So why did Glen choose to hire a private investigator rather than typing the individuals name online and receive results from a background check program available on Google. Glen decided to do some research before throwing his money towards companies could care less about the results they give you. See what most online companies do is give you out of date and possibly even the wrong person's information leaving the client with an empty pocket and no result. When working with Third Coast Investigations you receive one on one communication, if something doesn't seem right, I am a call/text/e-mail away. We also have advanced programs only accessible to private investigators and law enforcement agencies in which give us up to date information and more than what most online companies offer.
Some services we offer are listed below: 
Asset Search
Our Milwaukee private investigators are at your service in case you need information regarding either an individual or business asset. An asset search can be a beneficial way to gain information if you are in the process of divorce or if you want to make sure you are lending money to a reliable person. If you are having business-related dilemmas, asset search can give you a better insight when it comes to employee fraud and due diligence.
Background Check
One of our most prominent services is background checks. Our private investigators in Milwaukee can conduct this type of check on several different levels: From a simple background check of a potential employee to more complex insights. A background check can be conducted regarding either a business opportunity or a personal matter. The program we use to conduct our searches enables us a plethora of possibilities you may find useful in your case.
Child Custody
If you believe that your child or a relative is not being properly taken care of, there are methods we can use to check whether that is true. Private investigators in Milwaukee, just like anywhere else, can have great influence on the way a child custody case develops. Our services can help you have a better insight into the way a child is being treated. As this is a particularly sensitive topic, we pay special attention to collecting evidence that will help you with further actions, in case they are needed.
Digital Forensics
Just as you don't want someone watching you in your home, no one wants their activity on their phone or laptop to be recorded. Our Milwaukee digital forensics team can run a security analysis of your devices, tracking down any spyware that may have been installed and get rid of it. From keystroke trackers to camera controls, we'll make sure only you have access and control of your digital life.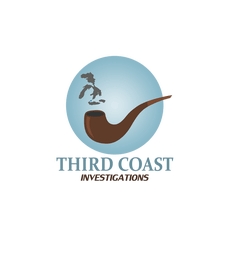 Your Milwaukee Private Investigator
The Key to Success - Why Third Coast Investigations:
Services offered by Third Coast Investigations:
Elder Abuse Investigation
Though the public may not always be aware of it, elders are often prone to abuse. While financial abuse is very likely the common type, there are also cases of both physical and sexual abuse. However, the abusers can be brought to justice thanks to the laws and regulations, and Third Coast Investigations can help you gather the evidence in that case.
Infidelity Investigation
Infidelity is a form of emotional abuse, it puts a lot of pressure and emotional pain on the other partner. Following the individual and conducting surveillance are the two main methods used to discover if your doubts are true.
Insurance Investigation
Insurance investigations are something we at Third Coast Investigations are specialized in. The unfortunate thing is that insurance frauds are more common these days and we are looking forward to changing that.
Missing Person Investigation
In case you want to get back in touch with a friend or a relative or looking for a missing person, you can get in touch with our Milwaukee private investigators who will help you find the necessary information.
Network Security 
An often-overlooked security threat is your actual Internet network. Once a hacker has access to it, they can access your other devices too – from your Google Home to your smart bulbs. Protecting your network is thus just as important as locking your doors. We offer personal and professional solutions, for networks both small and large.
Surveillance Investigation
We offer our services of surveillance as one of our specialties. We have broad experience in this segment and find it to be of crucial importance in the majority of cases we take.
Other Services
In case you have a concern and are not sure whether it is a part of our job, contact us and we will let you know.
Why Third Coast Investigations?
The location of our agency allows us to be more familiar with the area of Milwaukee. Due to our years of experience, we have a decent number of reliable resources that can enable us to provide you with the solution you deserve.
EXPERTS SUPPORT
Third Coast Investigations proudly serves Milwaukee and the state of Wisconsin with a wide variety of investigative services. We are members of P.A.W.L.I (Professional Association of Wisconsin Private Investigators). Please contact us about any service not listed!
Asset searches


Background checks


Child custody


Insurance Investigations


Surveillance operations
AUTHENTIC, HANDCRAFTED SERVICES ONLY PROVIDED BY THIRD COAST INVESTIGATIONS
Third Coast Investigations is your Private Investigative Agency for Milwaukee and beyond. Working with multiple industries in the city, we were born and continue to grow in the great city of Milwaukee. For Milwaukee and beyond, your case is our priority!
Check us out on MyLocalPI!
FAQ
How much is a private investigator in Milwaukee?
An Milwaukee private investigator can range from $75-$150 per hour. Dependent on the service you want the price can be extremely variant. For example some digital forensic services will cost more than $150. In general expect to pay $75-$150 for general private investigation services.
Private investigators in Milwaukee, Wisconsin
Third Coast Investigations is your Milwaukee, Wisconsin private investigators. Your Milwaukee, Wisconsin private investigator offers a multitude of services including: surveillance, digital forensics, bug sweeps, background checks and more! Third Coast Investigations also has rates that are significantly lower than other agencies.
How to become an investigator in Milwaukee, Wisconsin
A Milwaukee private investigator must first obtain their Wisconsin private investigator license through the Department of Safety and Professional Services.
You must submit multiple forms (including completing and passing a background check)
Get your fingerprints scanned
Pay a fee (If you are a veteran you can be excluded)
Be employed by a private investigation agency
Being an investigator in Milwaukee, Wisconsin can be fulfilling as you are able to conduct surveillance in a city known for the largest music festival. Check out the lake front while you are there too!