Page - Digital Forensics
What is Digital Forensics?
Digital Forensics is modern day forensic science. Dealing with the recovery of and access of devices. Using certain methodology, tactics, and programs, our experts carefully extract the needed information and trace it back to whoever implemented it. Digital Forensics carefully collects and examines digital evidence that is on electronic devices.
There are multiple divisions of Digital Forensics, most agencies have certain specialties including:
- Network Forensics
- Computer Forensics
- Forensic data analysis
- Mobile device forensics
Third Coast Investigations uses the most upgraded equipment to serve your needs in the digital forensics realm. Our team has the appropriate accreditations and training to help in any matter you need. We specialize in Computer forensics and information security.
You can contact us either through email [email protected] or call us at (262)510-5193. We are your Wisconsin Digital Forensics experts!
What Digital Forensic services we provide:
Smartphone, Mobile and Tablet Data Recovery and Forensics
– Third Coast Investigations team is prepared to recover data from various different cellphone brands. Third Coast Investigations is your Wisconsin, Minnesota, Iowa, Illionis, and Michigan.  Digital Forensics experts to recover missing data on most devices, including: cell phones, tablets, computers, laptops, servers, etc. Using a wide variety of tools and programs, our experts safely recover valuable information.
Our services cover
– Recovery of Text Messages (including deleted messages)
– Log on/ Log off connection
– In depth analysis of external hard drive
– Litigation support for ongoing cases/matters
– Recovery of web history
– Deleted file recovery and data recovery of crashed hard drives and memory devices
– Analysis of Corporate intel theft
– Photos (still on phone or deleted)
– Downloads onto the device (including deleted files)
– Recent and deleted call logs
– Mobile spyware on device
– Caller ID data
– Current contact lists
– Calendars and appointment records
– Installed software,
and more!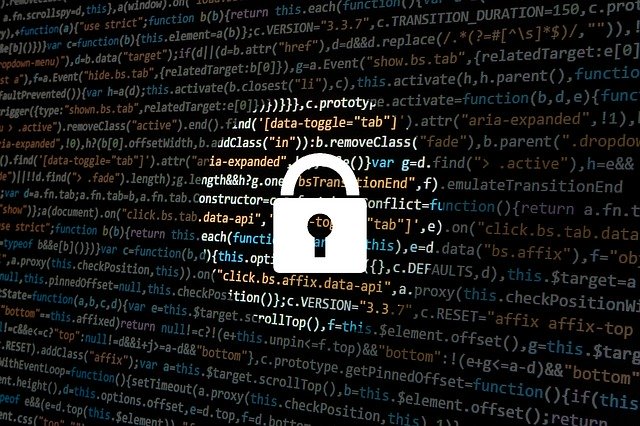 Your Wisconsin Digital Forensic Experts
What Computer Forensics and Mobile Device Forensics we service
Reasons to hire Third Coast Investigations
Third Coast Investigations is your digital forensics data recovery agency needs. A very common situation we run into is, accidental deleted files, this can include a broken computer/phone, where you need to access files/information on these devices. Third Coast Investigations experts are able to help recover data on files that may have been intentionally deleted or damaged. Our Agency works closely with individuals, businesses, local and state departments, and law firms to help secure your data.
Storage devices fail, from heat, power surges, or mishaps. Third Coast Investigations can help recover files even when the device  is inaccessible to the general user. This is why we are your Wisconsin Digital Forensics experts.
What other devices can we recover data from?
Cell phones
External hard drives
USB thumb drives
Servers
Cameras
Memory cards
Discs/scratched or not
Computers/laptops/tablets
Time is of the essence. Data can be recovered, but time plats a key role on how much/what data we can obtain. Some key questions that we ask consist of:
– What happened?
– When did it happen?
– How did it happen?
– Who was involved?
More reasons you may need to hire our Digital Forensics team at Third Coast Investigations
E-mail exchanges – Need a deeper look into an e-mail conversation that has been going on within the workplace?
Web History – Have you suspected a love one or even possibly an employee accessing questionable websites?
Deleted information – Intentional or not, our team is able to help in whatever situation! Check out our list on what devices we can recover data from!
Why Third Coast Investigations?
Our Digital Forensics  are well familiar with the area they are covering. Over the years, they have shown that they are capable of delivering results well-supported by the evidence that can help you out. Today, they have more resources than ever and are striving to provide our clients with even better service. We are your Milwaukee Digital Forensics experts!
EXPERTS SUPPORT
Offering private investigation digital forensics services in the following states: Wisconsin, Minnesota, and Iowa. The following cities include:  Appleton, Eau Claire,  Green Bay, Lake Country, Janesville, Kenosha, Madison, Milwaukee, Oshkosh,  Racine, Waukesha , Bloomington, Brooklyn Park, Duluth, Maple Grove, Minneapolis, Plymouth, Rochester, Saint Paul, Woodbury, St. Cloud, Ames, Ankeny, Cedar Rapids, Council Bluffs, Davenport, Des Moines, Iowa City, Sioux City, Waterloo, West Des Moines.
Other cities include: Beaver Dam, Brookfield, Burlington, Butler, Cedarburg, Delafield, Delaven, Dousman, Eagle, Elkhorn, Elm Grove, Fort Atkinson, Franklin, Genesee, Germantown, Hartland, Hartford, Horicon, Jackson, Jefferson, Johnson Creek, Lake Geneva, Lake Mills,  Menomonee Falls, Mequon, Mukwonago, Muskego, Nashotah, New Berlin, Oconomowoc, Oshkosh, Palmyra, Pewaukee, Slinger, Sussex, Wales, Waterloo, Watertown,  Waupun, West Allis, West Bend and beyond!
Low cost and effective


Only the best equipment is used with our services


Extensive resources


At your service
Your Wisconsin Digital Forensic experts
AUTHENTIC, HANDCRAFTED SERVICES ONLY PROVIDED BY THIRD COAST INVESTIGATIONS
Third Coast Investigations designs each case differently, we gear each case towards what our clients need. No case is settled until our clients our satisfied. We offer Digital Forensics services within the Milwaukee area and all throughout Wisconsin.
Digital Forensic Investigators
FAQ
Cellphone spyware Detection and Removal:
Finding spyware on your cellphone may be difficult, but here are some ways to check your phone. Go through your current apps, some applications are disguised as something else. Are there any applications that are unfamiliar? Change your passcode, especially if you believe if a individual can access it. Lastly, update your phone to the latest software update. Contact us at Third Coast Investigations to help with any cellphone spyware detection and removal at (262)510-5193.
How to detect spyware on a computer
Detecting spyware on a computer is more difficult than finding on your phone. Some ways you can detect spyware is if you open your task manager and see an application running that should not be running. Type "task manager" on the search option at the bottom left of your home screen. Another way to detect software on your computer is by seeing if there is any unusual icons on your screen that you are unfamiliar with. Contact us at Third Coast Investigations to help with how to detect spyware on your computer at (262)510-5193.
Signs you have been hacked
A hacker can access multiple ways into your home or through something personal like your cellphone or laptop. Something simple as your computer or cellphone not functioning normally can prove a hacker got into your personal device. Another sign is checking what devices are attached to your router, you should see all similar devices. Contact us at Third Coast Investigations to help with signs you have been hacked at (262)510-5193.