Page - Racine Private Investigator
Your Racine Private Investigator
Racine is another major city in which we at Third Coast Investigations offer our services. If you happen to be looking for a private investigator in Racine, call us at (262)510-5193 or send us an email through mic[email protected]. We are your Racine Private Investigator!
These are the services we offer:
Asset Search
When it comes to asset search, it is considered to be one of the basics when concluding any deal related to finance. This type of search will assure you that your potential business partner is sound, or that your funds are in the safe hands.
Background Check
One of the principal services of every private investigator, background checks are a service we offer on several different levels, depending on the needs of our clients. From marriage status to employment history.
Child Custody
Child abuse may be a taboo topic, but it's still something we need to talk about. If your child or a child you know happens to be in the hands of someone you do not consider reliable, make sure to contact us and provide us with more details. During our investigation, if your claims happen to be true, we will collect relevant evidence that can support your case in court.
Digital Forensics 
Our digital forensics team can both recover and secure your files. From tracking down the client presentation you lost to making sure no one has hacked into your devices to steal your ideas and confidential files, the city of Racine trusts us to keep their digital lives safe and theirs.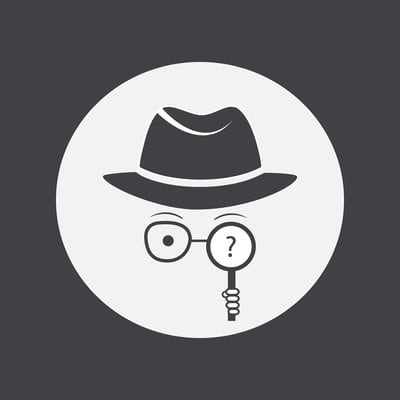 Racine Private Investigator
Services continued...
Elder Abuse Investigations
Although many avoid raising awareness about this type of abuse, elder abuse is an occurrence that should not be taken lightly. Suspecting that an elderly person is not being treated in a proper way is a reason enough to react and find out more about the situation the person is in. In cases like this, our private investigators in Racine can help you bring abusers to justice.
Infidelity Investigations
While we agree that family matters are private, when it comes to infidelity, one has to be sure that all the evidence are put together before taking further legal steps. As infidelity investigations are mostly conducted through surveillance and following the individual, you can be sure that with Third Coast Investigations, all your evidence will be collected prior to your decision.
Insurance Investigations
We pride ourselves in our results with insurance related investigations. If you leave in the Racine area and you have insurance-related dilemmas, you can contact us and we will see how we can help.
Missing Person Investigations
Are you looking for an individual that has recently been reported missing? Or are you looking for someone who disappeared in the middle of a financial contract? In the Racine area, our private investigators will help you deal with the matter and find the necessary information to help you get back in touch with that person.
Network Security 
Digital crime knows no boundary, that's why it's important to secure your electronic devices and the network they connect to. Third Coast Investigations provides Racine citizens with a variety of network security solutions for the home or corporate office, be it network protection or secure file storage. From evaluation to installation, we've got your network covered.
Surveillance Investigations
Our opinion is that one of the foundations of every PI agency should be surveillance. Surveillance is an important aspect of almost every case and, as such, needs to be conducted appropriately. That's why we constantly work on improving our surveillance skills and consider them one of the most important aspects of our career.
Other Services
If it doesn't seem like your case fits any of those mentioned above, contact us and we will see how we can help.
Why should you consider Third Coast Investigations?
Based right in Kenosha and Milwaukee area, Racine is an important aspect of the work that we do. Thanks to the work we do in both of the areas, we are well familiar with the Racine area and have important elements needed to bring you the results you deserve.
AUTHENTIC, HANDCRAFTED SERVICES ONLY PROVIDED BY THIRD COAST INVESTIGATIONS
Third Coast Investigations is your Racine private investigation agency. Offering premier services including surveillance, background checks, assets searches, and more.
Racine being a slightly south of Milwaukee, we have conducted numerous investigations within the area.
Check us out on MyLocalPI!
FAQ
How to become an investigator in Racine, Wisconsin
A Racine, Wisconsin private investigator must first obtain their Wisconsin private investigator license through the Department of Safety and Professional Services.
You must submit multiple forms (including completing and passing a background check)
Get your fingerprints scanned
Pay a fee (If you are a veteran you can be excluded)
Be employed by a private investigation agency
Being an investigator in Racine, Wisconsin can be fulfilling as you are able to conduct surveillance in the famous city of the Kringle!
How much does a private investigator charge for surveillance in Racine, Wisconsin?
A Racine private investigator charges between $75 to $150 per hour for surveillance. However there may be additional fees associated with gas and mileage. A Racine Private Investigator rates are currently at about $100 per hour. The case in total should be around $1,000 to $2,000.
What can a private investigator legally do?
A Racine, Wisconsin Private Investigator can legally search through public and other databases that they have been given access to. Other than that they may be able to loiter for surveillance dependent on city rules and regulations. Contact Third Coast Investigations at (262)510-5193 if there is any questions regarding private investigations.