Page - Bug Sweeps | TSCM
Are you being watched or listened to?
Devices can be used to listen and or watch you in your home, car (GPS tracking), office space, meeting areas, personal spaces, and more. They can use this information to watch you, gather information, receive confidential information and know your whereabouts. Reasons that bug sweeps are conducted is concerns of a jealous ex-spouse/boyfriend or girlfriend. Concerns that a meeting room or office space has listening devices within them. Predators use GPS tracking and hidden cameras to keep an eye on their subject. Contact Third Coast Investigations for bug sweep services at [email protected] or (262)510-5193!
Our services
Third Coast Investigations offers prestigious bug sweep otherwise known as Technical Surveillance Countermeasures (TSCM) services within the state of Wisconsin. A service that few agencies provide we make it a mission to provide only the top of the line. Using various tools and experience Third Coast Investigations finds and detects hidden cameras, RF signals, pinhole cameras, listening devices, and much more. We use equipment that detects different frequencies, hidden cameras, thermal imaging, spotting pinhole cameras, etc. Unfortunately, bug devices can be not visible to the naked eye, inexpensive, and controlled wirelessly. Making it nearly impossible for victims to know the knowledge of this now common practice.
James Atkinson
, a counter-surveillance consultant who has worked closely with government agencies. "They can be remotely accessed and made to transmit room audio all the time," he said. "You can do that without having physical access to the phone."
Why Third Coast Investigations?
We are one of the few private investigation agencies within the state of Wisconsin that offer prestigious bug sweep services, being highly recognized within the industry. We use only prestigious equipment giving our clients the service they deserve.
Therefore, if you are looking for a professional and confidential service in Milwaukee or within the state of Wisconsin, contact us and schedule your free phone consultation.
Where do we conduct bug sweeps?
Businesses –
Some places of concern within businesses include: individual office spaces, meeting rooms, manager offices, boardrooms, and bathrooms. A major concern is listening devices within meeting rooms where confidential information is being communicated. We use high-tech equipment and our knowledge to discover any hidden bugs.
Homes
– Some places of concern within homes include: Living areas, office areas, bedrooms, bathrooms, garages, and kitchens. Believe it or not vehicles, aircraft, watercrafts, etc can be bugged as well.
Phones
– Believe it or not, phones can be hacked via wireless, leaving you completely unaware of being bugged. We have the experience and equipment to find whatever bug that can be on your line.
Using professional services: When using Third Coast Investigations you are using a professional service that has the equipment, experience, and knowledge to find whatever listening device, hidden camera, that can be hidden within your home, car, business space, etc. We've worked with multiple businesses, residential homes, apartments detecting devices whenever they are present. Our agency has also looked upon yachts and vehicles discovering listening devices and GPS trackers.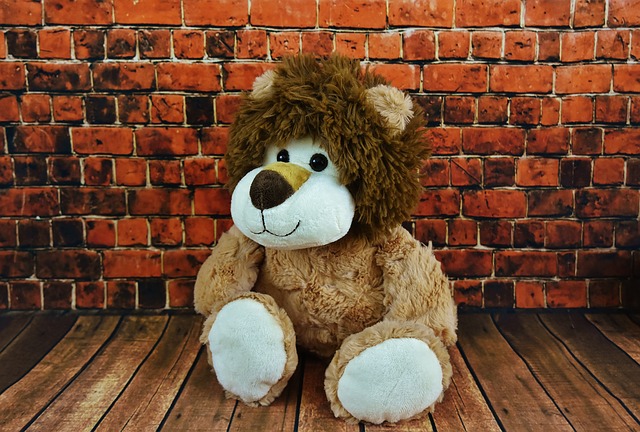 EXPERTS SUPPORT
Offering private investigation bug sweep services in the following states: Wisconsin. The following cities include:  Appleton, Eau Claire,  Green Bay, Lake Country, Janesville, Kenosha, Madison, Milwaukee, Oshkosh,  Racine, Waukesha ,
Conducting bug sweeps or Technical Surveillance Countermeasures (TSCM) in the follow cities: Appleton, Beaver Dam, Brookfield, Burlington, Butler, Cedarburg, Delafield, Delaven, Dousman, Eagle, Elkhorn, Elm Grove, Fort Atkinson, Franklin, Genesee, Germantown, Green Bay, Hartland, Hartford, Horicon, Jackson, Jefferson, Johnson Creek, Lake Geneva, Lake Mills, Madison, Menomonee Falls, Mequon, Milwaukee, Mukwonago, Muskego, Nashotah, New Berlin, Oconomowoc, Oshkosh, Palmyra, Pewaukee, Slinger, Sussex, Wales, Waterloo, Watertown, Waukesha, Waupun, West Allis, West Bend and beyond!
Experience in this service is unmatched


One of the few agencies in the state that provide this service


Industry leading equipment


Low costs

WATCH VIDEO AUTHENTIC, HANDCRAFTED SERVICES ONLY PROVIDED BY THIRD COAST INVESTIGATIONS
Here at Third Coast Investigations we offer Wisconsin with the best bug sweep services in the area. Providing bug sweeps in the following states: Wisconsin and  serving cities listed below: Appleton, Eau Claire, Green Bay, Janesville, Kenosha, Madison, Milwaukee, Oshkosh, Racine, Waukesha,
Call us for a free quote at (262)510-5193!
FAQs
How much do Bug Sweeps cost? 
Bug sweeps range in pricing depending on the complexity of the case. Typically a bug sweep will cost around $1 per square foot. Bug Sweeps could go further in looking into your network security and vehicles.
How do you check if your house is bugged?
The best option is to hire a private investigator who specifically is trained in TSCM ( Technical Surveillance Countermeasures) services. Look at changing door locks and securing your network to help deter a suspect.