Page - Wisconsin Private Investigator
Your Wisconsin Private Investigator
Third Coast Investigations is proud to serve the state of Wisconsin with premier investigative services offered throughout the state. With our agency, your case is our priority, offering our clients the lowest and affordable prices throughout the state. With Third Coast investigations your Wisconsin private investigators, we offer our clients access to our case management system, so you will receive live updates upon your case sent right to your email. We are proud to be one of the few agencies within the state to offer this free access. Developed in Milwaukee, Wisconsin our agency works with local businesses and people. Our goal is to work with and provide our resources to Wisconsin programs and volunteer organizations to help in the search of missing individuals throughout the state of Wisconsin. We are your Wisconsin private investigator!
The services we provide include:
Asset searches
– These searches are conducted to find hidden assets. A scenario that would be an example of why an individual would need an asset search. John is a business owner who manages a twenty person team. He recently noticed that one of his employees who handles company money is driving a new car that would normally be out of budget, has new clothes, going on vacations, and seems to be living a luxurious life. This could be a case of embezzlement. Conducting an asset search would be the first step in this investigation. Other services we offer can help later on in this type of an investigation.
Infidelity Investigations – Infidelity Investigations occur to find out if a spouse or loved one is being unfaithful within a relationship. A scenario that would trigger someone to hire a private investigator may be from a person like Jane who notices that her boyfriend is staying late at work, is caring more of his appearance lately, and is growing new habits. Third Coast Investigations would follow Jane's boyfriend to determine his whereabouts. Jane would then receive live updates via email from Third Coast Investigations to keep her in the loop.
Child Custody Investigations – A child custody investigation occurs when a loved one is concerned for the well-being of their children (usually with their ex-spouse). These investigations mostly contain of surveillance. Video evidence of an 'unfit' parent is critical in court.  A child custody case can consist of other services as well. Let's take a look at a scenario. Bob starts to notice his daughter becoming skinnier he also notices when he is taking care of her, she eats non-stop. Bob becomes suspicious of how well his ex-wife is feeding his daughter. Bob tries to contact his ex-wife about the scenario, but she says that everything is fine. He decides that he should try and gain full custody of his daughter.
Why Third Coast Investigations:
Third Coast Investigations is your premier
Wisconsin private Investigation
agency, offering exceptional services at a low rate. We are not satisfied until our clients are satisfied. Our agency is simple, modern, and proficient offering our clients a lot more than most agencies. Contact us by clicking the button below.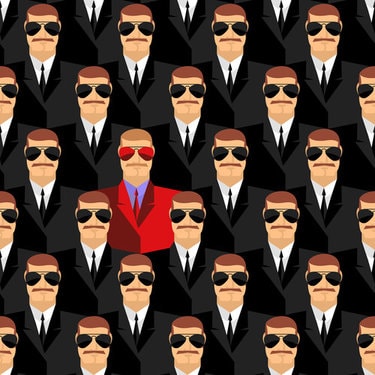 Your Wisconsin Private Investigator!
Wisconsin Private Investigator
EXPERTS SUPPORT
Third Coast Investigations is beyond excited to offer our services in the great state of Wisconsin. Offering our clients only the best within the industry. Any time, any day, your case is our priority. Offering private investigation services in the following cities Appleton, Green Bay, Kenosha, Madison, Milwaukee, Racine, Waukesha and other cities throughout Wisconsin.
Watch your video live


24/7 communication


Latest and greatest equitment


Various payment methods
AUTHENTIC, HANDCRAFTED SERVICES ONLY PROVIDED BY THIRD COAST INVESTIGATIONS
Third Coast Investigations offers our clients access to our case management system, which has capabilities of live updates on your case! We are your Wisconsin private investigator!
We stop at nothing to give you the results you deserve. Your case is our priority.
<script type="application/ld+json"> { "@context": "https://schema.org", "@type": "LocalBusiness", "name": "Third Coast Investigations", "image": "https://example.com/thirdcoastinvestigations_logo.png", // URL to your logo image "telephone": 262-510-5193″, // Your phone number "email": "[email protected]", // Your email address "address": { "@type": "PostalAddress", "streetAddress": "5300 S. 108th street ste 15 #231", // Your street address "addressLocality": "Hales Corners", // Your city "addressRegion": "Wisconsin", // Your state "postalCode": "53130", // Your postal code "addressCountry": "United States" // Your country }, "url": "https://thirdcoastpi.com", // URL to your website "sameAs": [ "https://www.facebook.com/thirdcoastinvestigations", // URL to your Facebook page "https://twitter.com/thirdcoastpi", // URL to your Twitter page "https://www.linkedin.com/company/thirdcoastinvestigations" // URL to your LinkedIn page ], "priceRange": "$$", // Insert your price range if applicable "areaServed": { "@type": "State", "name": "Wisconsin" // The state you serve }, "description": "Third Coast Investigations is a trusted private investigator agency serving clients in Wisconsin. Our experienced team specializes in asset searches, background checks, bug sweeps, child custody investigations, digital forensics, infidelity investigations, FMLA investigations, insurance investigations, network security, surveillance services, and work from home investigations.", "openingHours": "Mo,Tu,We,Th,Fr 09:00-17:00", // Your opening hours "geo": { "@type": "GeoCoordinates", "latitude": "-88.047209", // Latitude of your location "longitude": "42.948131" // Longitude of your location }, "contactPoint": { "@type": "ContactPoint", "telephone": "262-510-5193", // Your phone number "contactType": "customer service""{ "@context": "https://schema.org", "@type": "LocalBusiness", "name": "Third Coast Investigations", // … (other properties) "areaServed": { "@type": "State", "name": "Wisconsin" }, // … (other properties) }
} } </script>