Page - Cedar Rapids Private Investigator
Your Cedar Rapids Private Investigator
Third Coast Investigations offers our services in case you are looking for Iowa private investigators to deal with your sensitive situation. You can contact us either through email [email protected] or call us at 1(319) 348-0141 . We are your Cedar Rapids private investigator!
Below is the list of the services offered in Cedar Rapids by Third Coast Investigations:
Suspicious behavior can point to untrustworthy partners, a delicate situation no one wants to be in. Third Coast Investigations can discreetly compile a report on a partner's behavior, providing you with the truth. In cases where infidelity is discovered, you can use our report in court.
We offer digital forensics for your protection, and we can also help in retrieving data. If you suspect someone knows too much about you, our experts can search for evidence of digital spying on your devices. If you've lost a file, or hope to glean more information from your call logs, our team can find it. Whether you wish to find your data or protect it, Third Coast Investigations can help.
It is extremely important and beneficial to understand your partners. Use our background checks to verify an individual or ensure the safety of the Cedar Rapids business you plan to collaborate with. These background checks are discreet and will divulge all the information you need to assess your future.
Put children in the best hands possible by ensuring that they live in a secure and safe environment. Loved ones or third parties who are worried about the treatment of a child can get the facts they seek through a child custody investigation. Each is designed to holistically evaluate a child's living situation.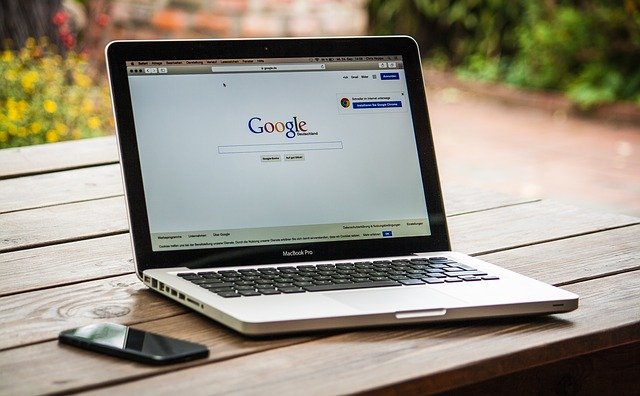 Cedar Rapids Private Investigator
Services continued...
Third Coast Investigations can provide a missing person investigation to assure a loved one's status and situation. We have created an enormous network throughout Cedar Rapids, allowing us to locate a lost contact and help you reconnect.
Before getting legally involved with someone, it is important to assess the risks. Prepare yourself with knowledge using our asset search, an investigation specifically designed to appraise all the land, property, and possessions at stake in a business or marital partnership.
Save money by documenting your suspicions and launching an investigation to reveal dishonest insurance claims. Our goal is to provide you with all the resources and data you need to stop fraud. Protect your business from current scam artists and send a message to future ones with a strong commitment to insurance investigations.
Security is important. Whether you've seen something suspicious or want to know all is well, we can verify the situation at any Cedar Rapids location. We can also inconspicuously surveil individuals who you've seen acting questionably, protecting any knowledge of your involvement.
You never know what situation will crop up in your life. Whether you need help with one of our listed investigations or something unique, call us. We would love to put our expertise and wide-ranging network to use for our fellow community members.
Why Third Coast Investigations?
We guarantee to keep our clients safe and informed. Third Coast Investigations doesn't just operate in Cedar Rapids, we live here too. Helping our customers is helping our neighbors. We are committed to answering all questions and providing the documentation needed to make smart decisions and support our customers in court.
EXPERTS SUPPORT
Offering private investigation services in the following cities: Ames, Ankeny, Cedar Rapids, Council Bluffs, Davenport, Des Moines, Iowa City, Iowa, Sioux City, Waterloo, West Des Moines
Low cost and effective


Only the best equipment is used with our services


Extensive resources


At your service
Rates of Cedar Rapids
Second Largest city in Iowa
AUTHENTIC, HANDCRAFTED SERVICES ONLY IN CEDAR RAPIDS, IOWA PROVIDED BY THIRD COAST INVESTIGATIONS
Third Coast Investigations designs each case differently, we gear each case towards what our clients need. No case is settled until our clients our satisfied. We offer surveillance services within the Cedar Rapids and throughout Iowa.
Iowa Agency License #1748
FAQs
How to become an investigator in Cedar Rapids, Iowa  
A Cedar Rapids private investigator must first obtain their Iowa private investigator license through the Department of Public Safety.
You must submit multiple forms (including completing and passing a background check)
Get your fingerprint card inked and send in current colored photos
Pay Fee's
Show Proof of Financial Responsibility (Liability insurance)
Be employed by a private investigation agency
Being an investigator in Cedar Rapids, Iowa can be fulfilling as you are able to conduct surveillance in a city of 5 seasons.
It is illegal to hire a PI in Cedar Rapids, Iowa?
It is NOT illegal to hire a PI in Cedar Rapids, Iowa. Reasons a investigation agency might not take your case include: stalking, restraining orders, no contact orders, or something seems out of the ordinary.
What kind of cases do private investigators handle in Cedar Rapids, Iowa?
The cases that private investigators handle vary per agency. Most agencies in Cedar Rapids, Iowa work on surveillance cases (infidelity or cheating spouse, insurance fraud, child custody etc) they also work bug sweeps (looking for hidden cameras/listening devices).