Page - Lake Country Private Investigator
Your Lake Country Private Investigator
Third Coast Investigations offers our services in case you are looking for Lake Country private investigator to deal with your sensitive situation. You can contact us either through email [email protected] or call us at (262)510-5193. We are your Lake Country private investigator!
Below is the list of the services offered by Third Coast Investigations:
Asset Search
Don't enter into something blindly. Knowing a person's assets is essential when considering a partnership. Asset search reports provide you with an understanding of the risks and liabilities you may be taking, giving you the full knowledge necessary to make an informed decision.
Background Check
It's natural to want to only work with trustworthy people. The knowledge our Lake Country private investigators have of the area allows us to verify individuals and businesses on your behalf, minimizing your risk. From cleaning staff to business partners, make sure who you associate with has nothing dangerous to hide.
Child Custody
Children need the right environment, one that provides enrichment and security. If you believe a child's home is lacking, a child custody investigation by one of our local Lake Country private investigators can put your mind at rest. Our reports are essential tools in ensuring a child is placed in the right home.
Digital Forensics 
Online privacy is important. Our digital forensics team will make sure yours is intact, scanning all your electronic devices for a wide range of spyware and removing what we find to keep your web browsing and documents secure. And if you lost a file, be it a vacation photo or a meeting PowerPoint, we can recover that for you as well.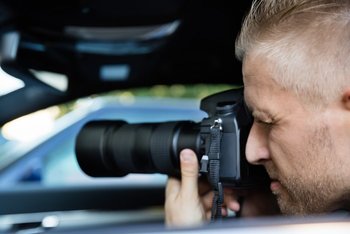 Lake Country Private Investigator
Services continued...
Elder Abuse Investigations
Abuse comes in all forms and it's not always easy to identify. This problem can be worse for seniors, who are at higher risk of emotional and financial abuse. If you worry about your loved one's care, Third Coast Investigations can provide you with a report that can see abusers punished.
Infidelity Investigations
A suspected breach of trust in a relationship can drive emotions high. Let Third Coast Investigations lower your stress by conducting a detailed infidelity investigation, putting the questions in your mind to rest. If we discover infidelity, our report can serve as evidence in a court of law.
Insurance Investigations
If you believe an insurance claim was falsely denied, or that someone filed a deceptive insurance claim, our Lake Country private investigators are your local experts to get to the truth. We'll evaluate claims and confirm everything is legitimate, or give you the tools to fight if it's not.
Missing Person Investigations
Locating missing persons is a Third Coast Investigations specialty. Whether you're hoping to connect with a friend who moved away or track down an estranged family member, our expert knowledge and skills provide you the opportunity to revitalize important relationships.
Network Security
Simply surfing the web can have its own dangers, but one way to protect yourself is by securing the network your devices primarily use. Good network security in Lake Country will protect you from threats all around the world, whether that's accessing your files, installing spyware, or messing with your smart devices.
Surveillance Investigations
If something about a person's story or a business's operation feels suspicious, our team can conduct a surveillance investigation. Discreet and thorough, the evidence we gather can provide you with the information needed to take the next step.
Other Services
No two quests for information are the same. If you feel your questions cannot be answered via one of our listed services, call us. Third Coast Investigations strives to empower all our clients with the evidence they need. We can provide custom reports and investigative services based on your requirements.
Why Third Coast Investigations?
Our Lake Country private investigators are a part of the Lake Country community, which is our most important asset when conducting investigations. No other company understands the region as we do, nor do they have our connections. Our clients always come first, from constant updates to clear and concise reports for easy understanding and court use.
EXPERTS SUPPORT
Years of experience in different fields


Only the best equipment is used with our services


Extensive resources


Connected with a lead investigator
AUTHENTIC, HANDCRAFTED SERVICES ONLY PROVIDED BY THIRD COAST INVESTIGATIONS
Third Coast Investigations designs each case differently, we gear each case towards what our clients need. No case is settled until our clients our satisfied. We offer asset searches within the Lake Country area and throughout all of Wisconsin.
FAQ
How to become an investigator in Lake Country, Wisconsin
A Lake Country, Wisconsin private investigator must first obtain their Wisconsin private investigator license through the Department of Safety and Professional Services.
You must submit multiple forms (including completing and passing a background check)
Get your fingerprints scanned
Pay a fee (If you are a veteran you can be excluded)
Be employed by a private investigation agency
Being an investigator in Lake Country, Wisconsin can be fulfilling as you are able to conduct surveillance in the area of lakes !
How much do Private Investigators work?
Lake Country, Wisconsin Private Investigators work typically 10-50 hour weeks dependent on the surveillance load they have. Some surveillance cases in Lake Country, Wisconsin can last from anywhere to 3-10 hours per day.
Is it worth to hire a private investigator?
Private investigators in Lake Country, Wisconsin offer peace of mind when you are brought across an issue. Private investigators are trained and experienced to solving matters like infidelity, digital forensic and child custody matters.