Page - Kenosha Private Investigator
Your Kenosha Private Investigators
Whether you are looking for a simple background check or an in-depth child custody investigation, our private investigators in Kenosha are at your service. We are your Kenosha private investigator!
These are the services offered by Third Coast Investigations:
Asset Search
An asset search is an important part of every larger financial transaction. This type of search gives you a better insight into the financial situation of your potential business partner, employer, or someone asking for a loan. In several cases, asset search was proven to be a good means of finding out about employee fraud, too.
Background Check

A background check is considered one of the basics of every PI agency. If you are looking for Kenosha's Private Investigators that will help you find out relevant information regarding a person in question, you can get in touch with Third Coast Investigations. We offer background check services on multiple levels, depending on the relevance of the information you need.
Child Custody

A highly sensitive topic, child custody battles are something we take on with an added dose of precaution. As the importance of all the information regarding child custody investigations is on a considerable level, we at Third Coast Investigations make sure to collect any proof that can help in providing a child with a better-suited caregiver. In cases of possible child abuse, a word of a private investigator can have a considerable impact on the final decision of the court.
Make sure your files are secure. Our digital forensics team can perform a deep scan of your computer, able to discover any malware or spyware that may have been installed to track your online movements or steal your files. Phones are just as important to protect as homes. Make sure no one has broken into either.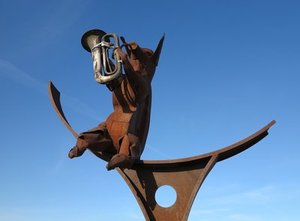 Services continued..
Elder Abuse Investigations
Elder abuse is another possibly taboo topic which occurs more commonly than one might expect. While elder abuse can also be financial, and not only physical and emotional, sometimes it can be hard to find succinct evidence. If you're looking for a private investigator in Kenosha to help you deal with a similar case, Third Coast Investigations will be at your service.
Infidelity Investigations

While some feel ashamed of confessing their doubts, infidelity investigations are something that most private investigators take on. Such investigation can either confirm your doubts or not. However, if you take the case further to the court, a proper infidelity investigation can provide efficient evidence that plays a great role in your favor.
Insurance Investigations

Insurance frauds are not something to be taken for granted, especially in today's world. Luckily for you, we pride ourselves in the success we achieved conducting insurance related investigations. In case you have any doubts related to your case, or you simply want to make sure you are in the safe hands, we will consider your case.
Missing Person Investigation

Either relating to a recently missing individual or a long-lost relative, missing person investigations are not to be taken lightly. Our Kenosha Private Investigators can help you get a better insight into the life of a dear one.
Protecting your computer is second nature, but are you also protecting the network it connects to? We can run a security analysis on your home or business network, identity weak points, and offer solutions to protect the access and transfer of your data. Citizens in Kenosha use Ring to protect their property, but they use us to secure Ring's video feed.
Surveillance Investigations

Another one of our specializations, surveillance is considered one of the fundamentals when it comes to our profession. With years of experience in the field, we take pride in the results we have shown so far.
Other Services

Sometimes it's not easy to pinpoint which type of service is suitable for your case. In that case, you can contact us through email at [email protected] or call us at (262)510-5193.
Why Third Coast Investigations?
One of our main assets is that we are very well familiar with the area in which we are offering our services. Through our carefully built reputation, we have gained valuable resources that help us deliver you only relevant results.
AUTHENTIC, HANDCRAFTED SERVICES ONLY PROVIDED BY THIRD COAST INVESTIGATIONS
Third Coast Investigations designs each case differently, we gear each case towards what our clients need. No case is settled until our clients our satisfied. We offer investigation services within the Kenosha area and all throughout Wisconsin.
Check us out on MyLocalPI!
FAQ
How to become an investigator in Kenosha, Wisconsin
A Kenosha private investigator must first obtain their Wisconsin private investigator license through the Department of Safety and Professional Services.
You must submit multiple forms (including completing and passing a background check)
Get your fingerprints scanned
Pay a fee (If you are a veteran you can be excluded)
Be employed by a private investigation agency
Being an investigator in Kenosha, Wisconsin can be fulfilling as you are able to conduct surveillance in Wisconsin's harbor town! 
What kind of cases do private investigators handle?
A private investigator can legally conduct:
– Background Checks
– Asset searches
– Digital forensic cases
– Surveillance cases
– Conduct bug sweeps
– Network Security
– Private investigators have no more authority than a private citizen. Due to the nature of their job they may be able to loiter if allowed by the city.
Contact your local Kenosha, Wisconsin private investigator if you have any further questions!
How much does a private investigator charge for surveillance?
A Kenosha Private Investigator surveillance costs range from $75-$150 per hour. There may be additional costs depending on how much the case involves driving or movement.